Iridescent turquoise textured sailboat plate. Can be used for decoration or as a serving plate on the smooth side. 7x11"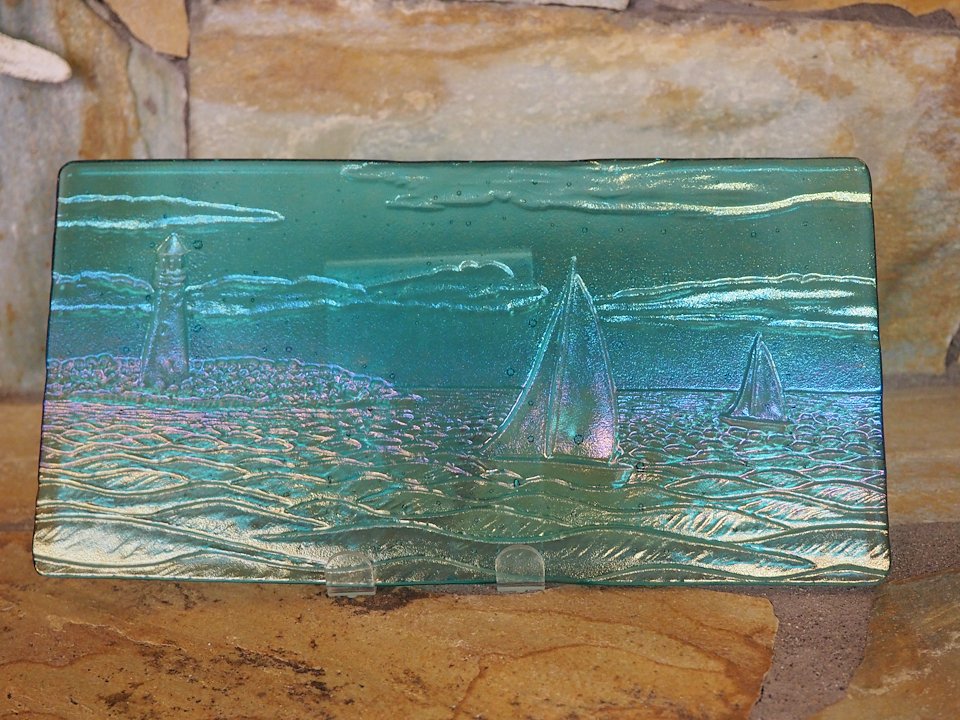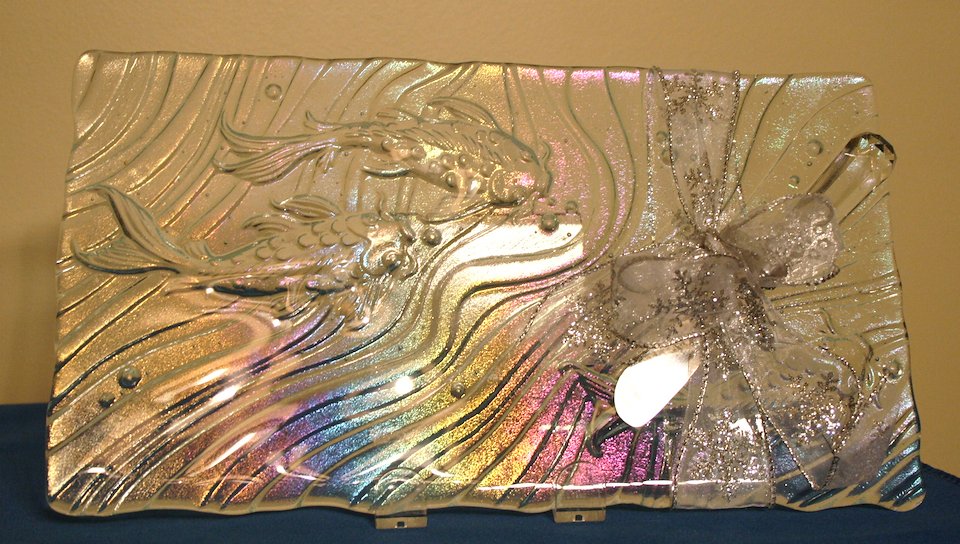 Beautiful fused glass rainbow iridescent clear plate embossed with koi fish and swirls with spreader and sparkly ribbon, $65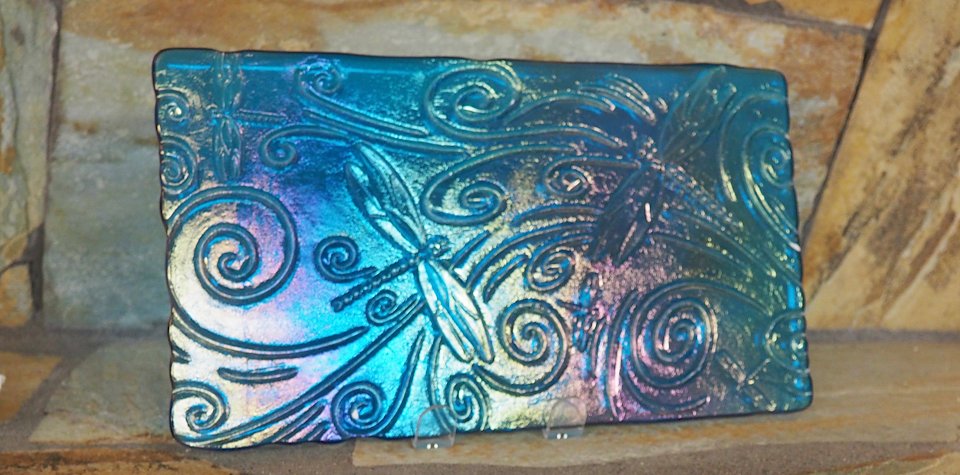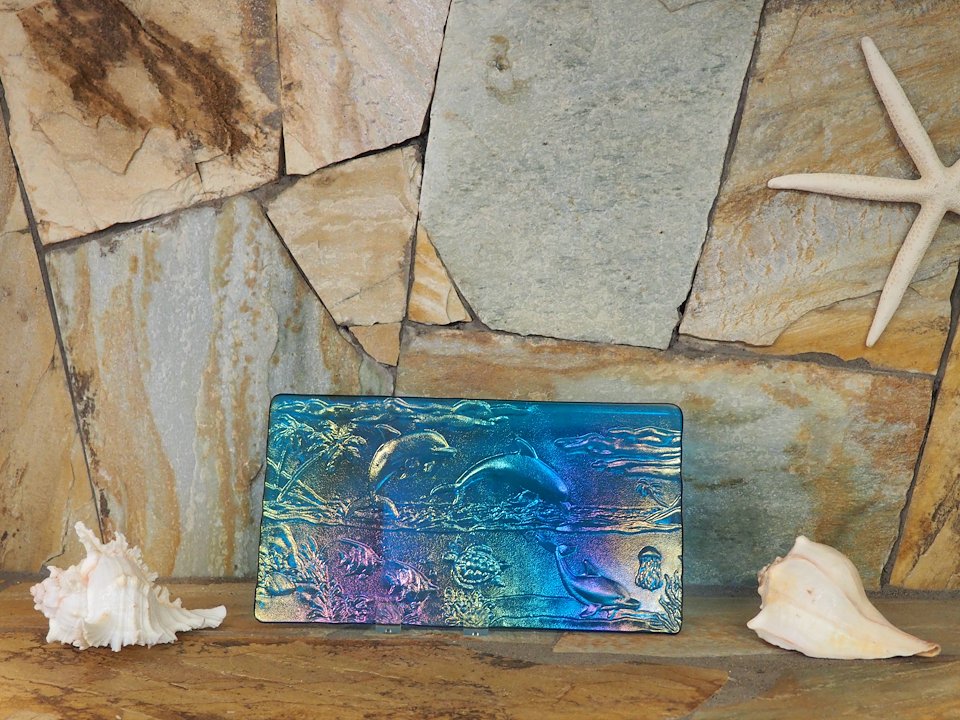 Textured Dolphin plate.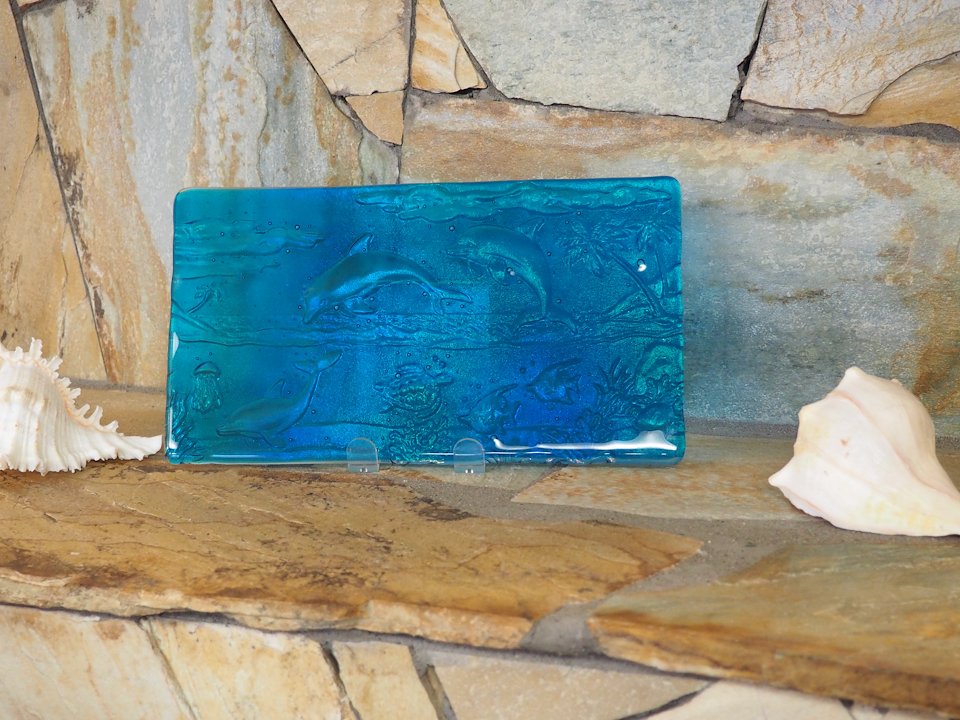 Dolphin playing blue iridescent plate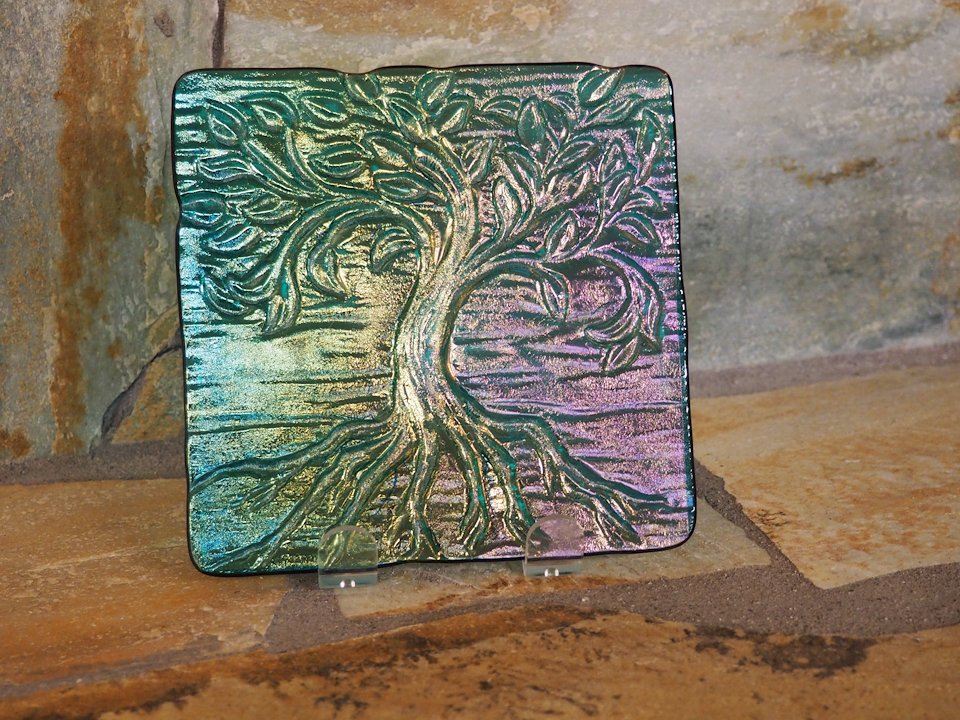 Green Iridescent Tree of life plate. 8 inches square.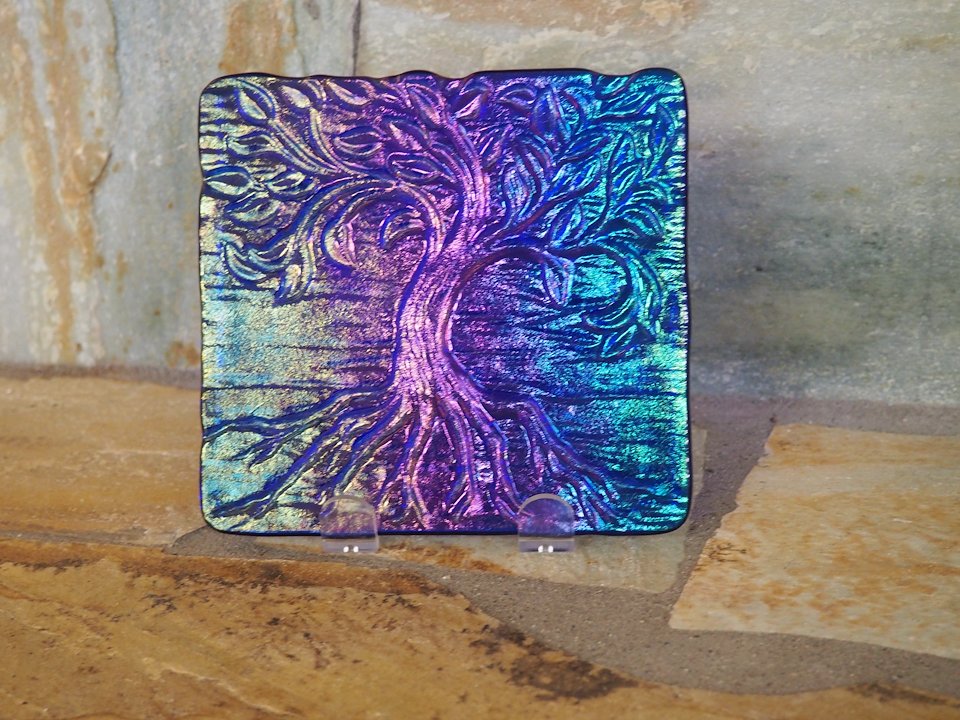 Blues with purple highlights iridescent tree of life plate. 8 inches square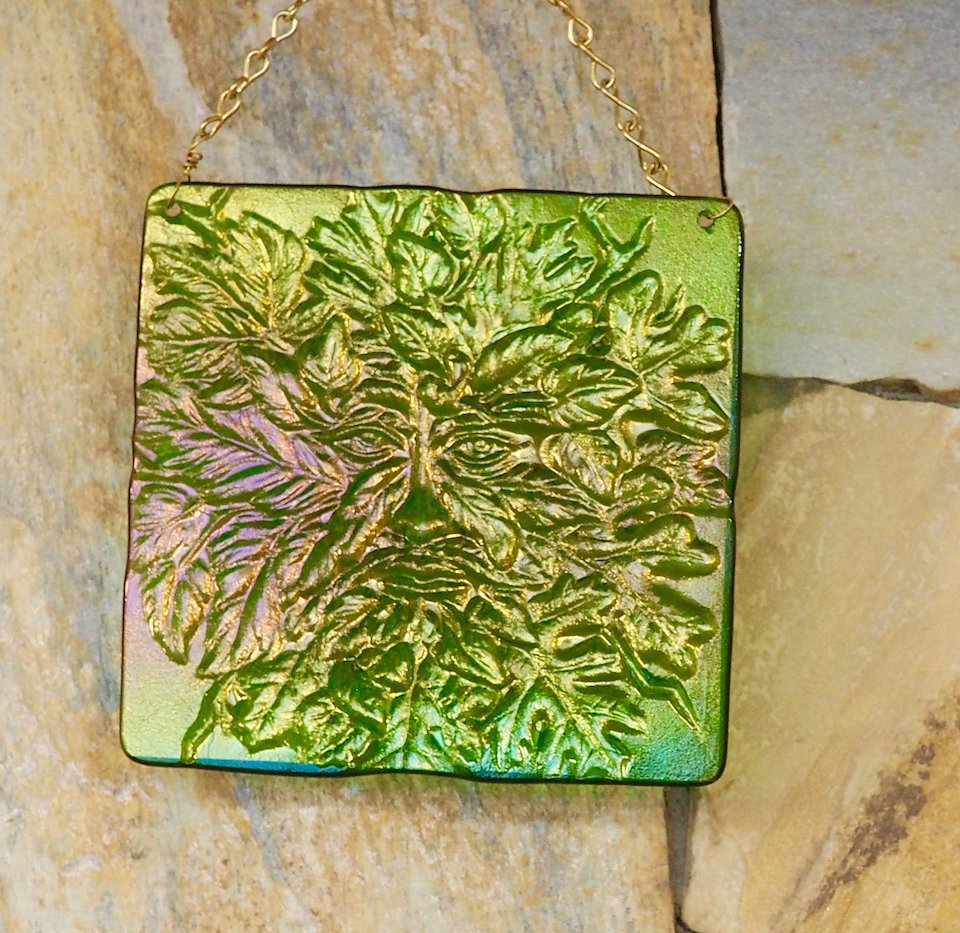 Green Iridescent man in the woods plate, 7 inches square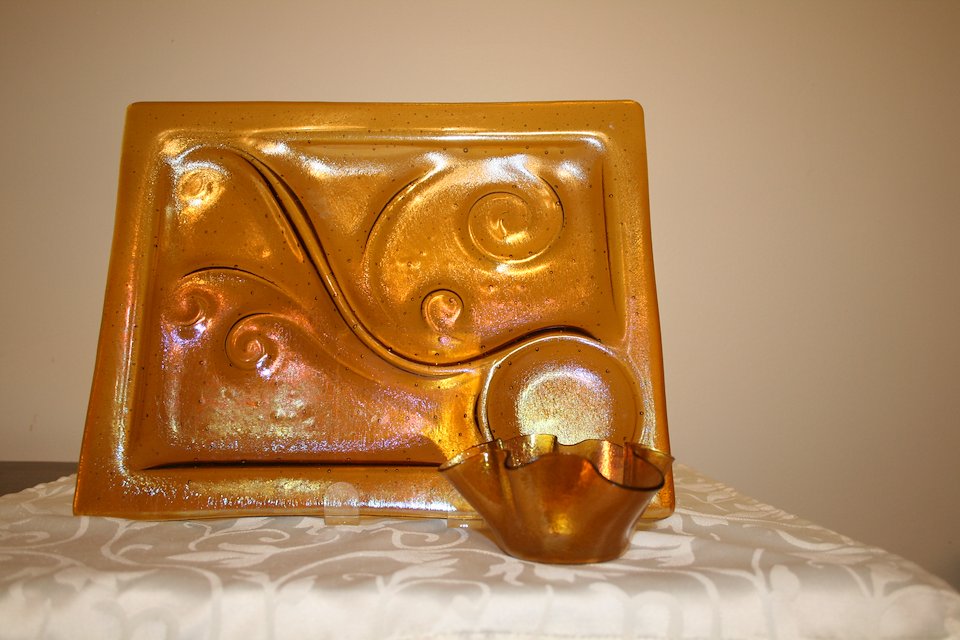 Beautiful iridescent amber glass appetizer plate with embossed swirls and bowl. $75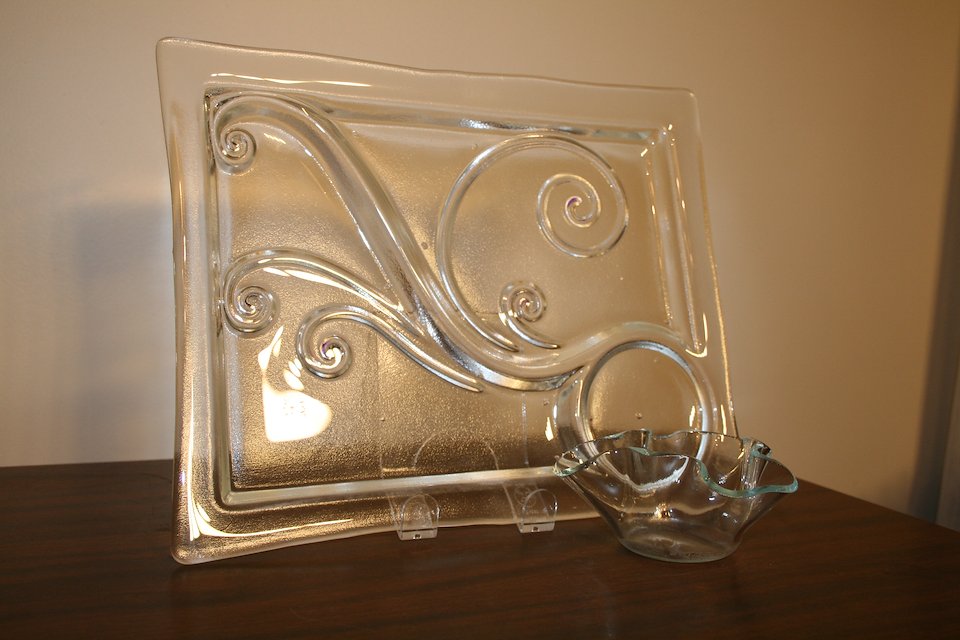 Beautiful clear glass appetizer plate with embo75ssed swirls and area for bowl. $75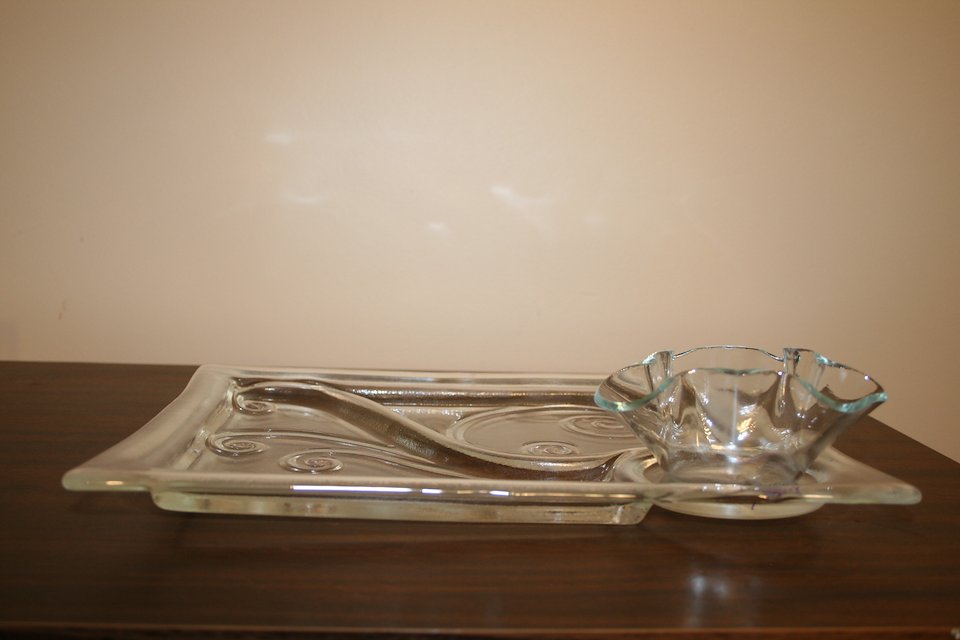 Beautiful clear glass appetizer plate with embossed swirls and bowl. $75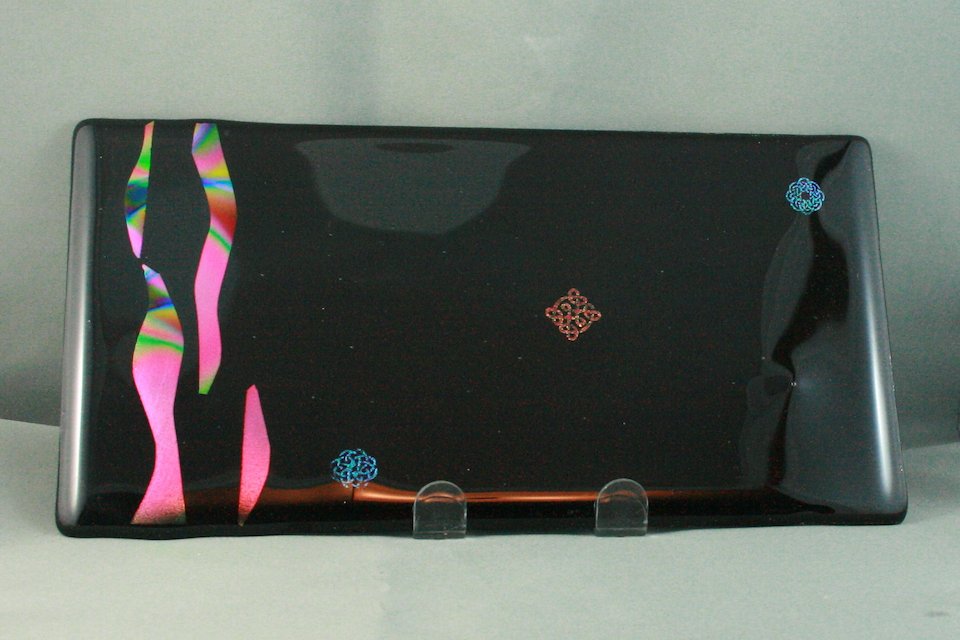 Appetizer/Cheese plate with dichroic stripes and celtic knots, 11" x 7 ", comes with spreader and ribbon, $65 Sold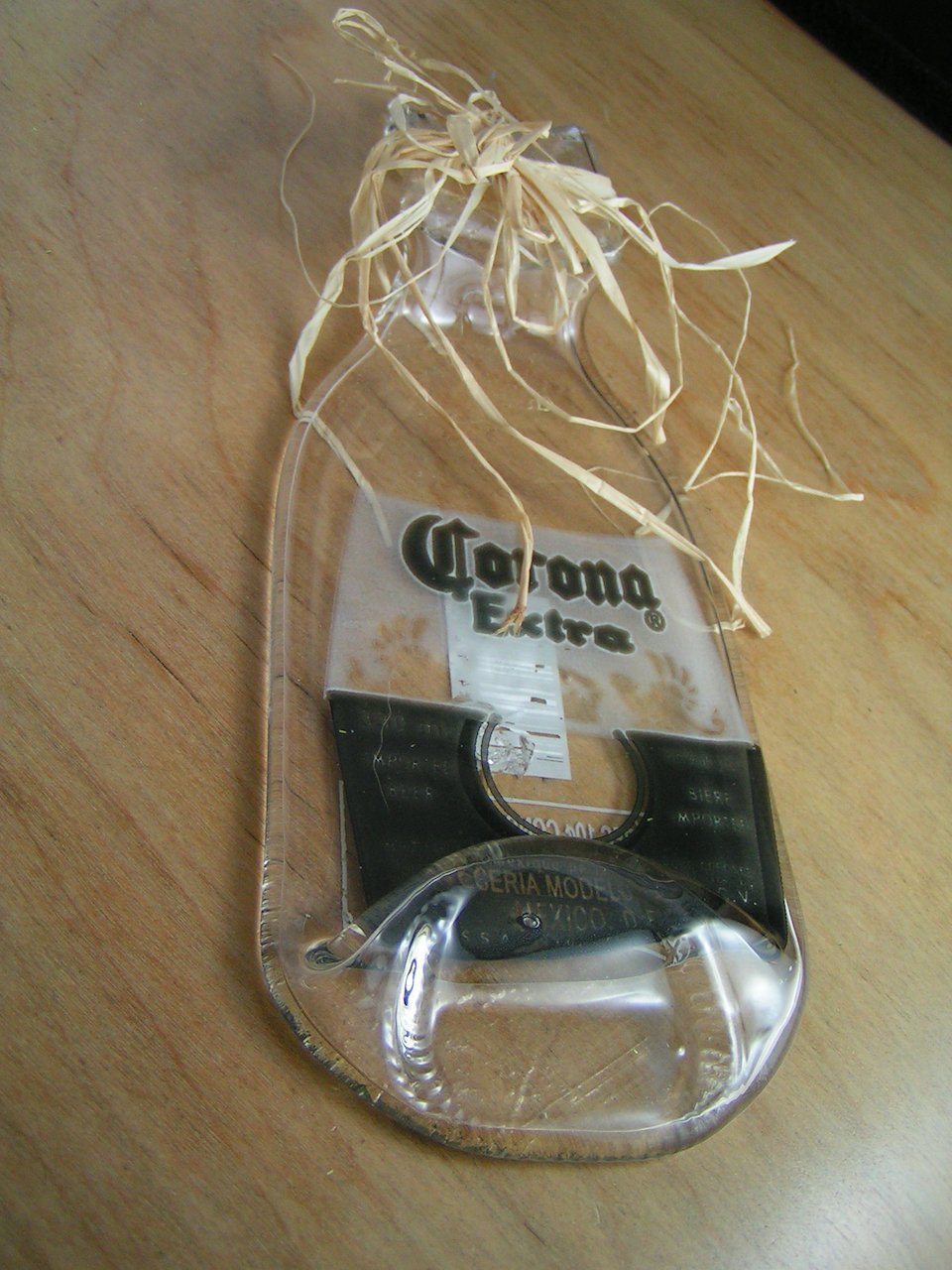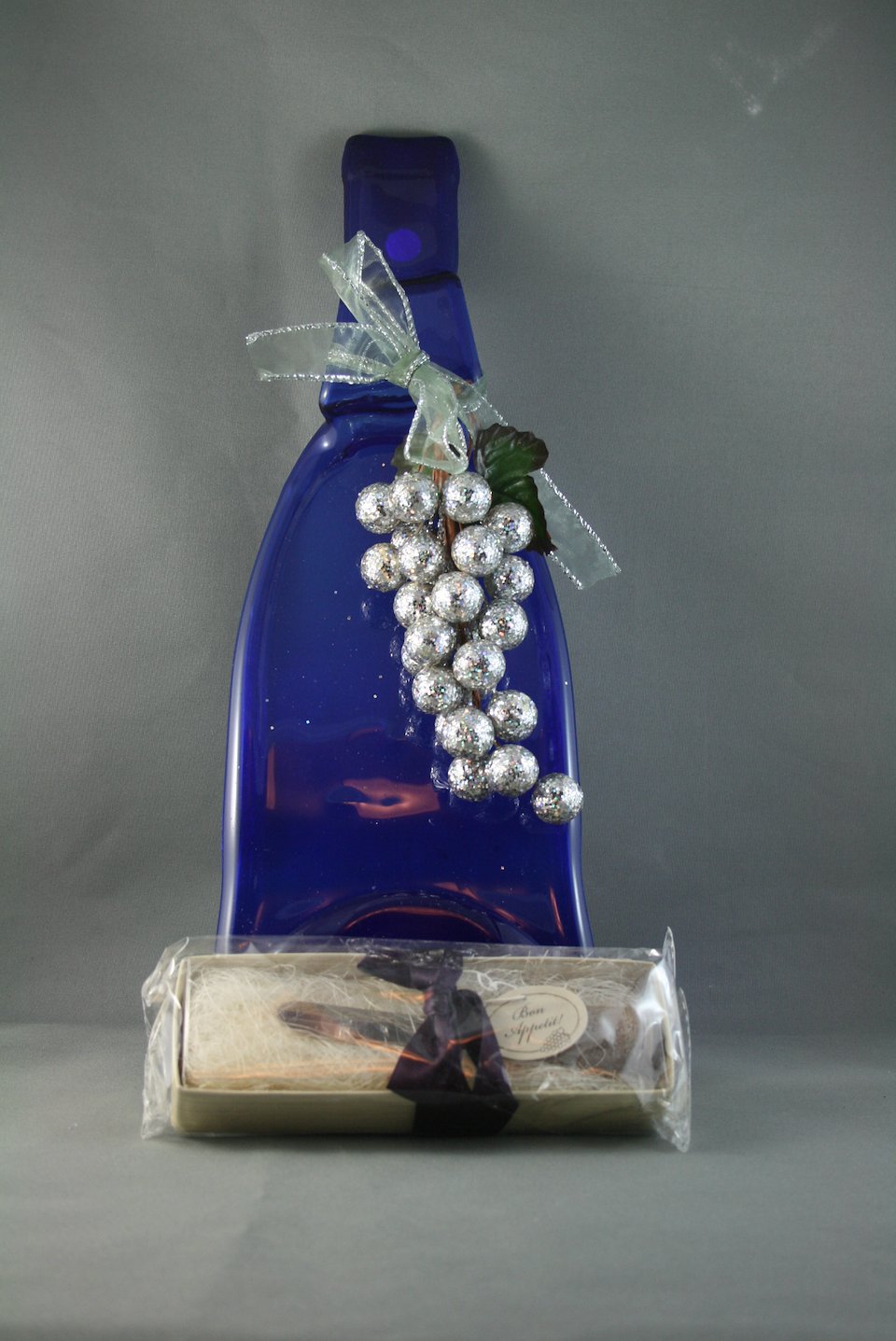 Cobalt blue wine bottle slumped into cheese/appetizer plate. 1 Litre size, handle for easy lifting. Comes with spreader, bow and sparkly grapes. $30